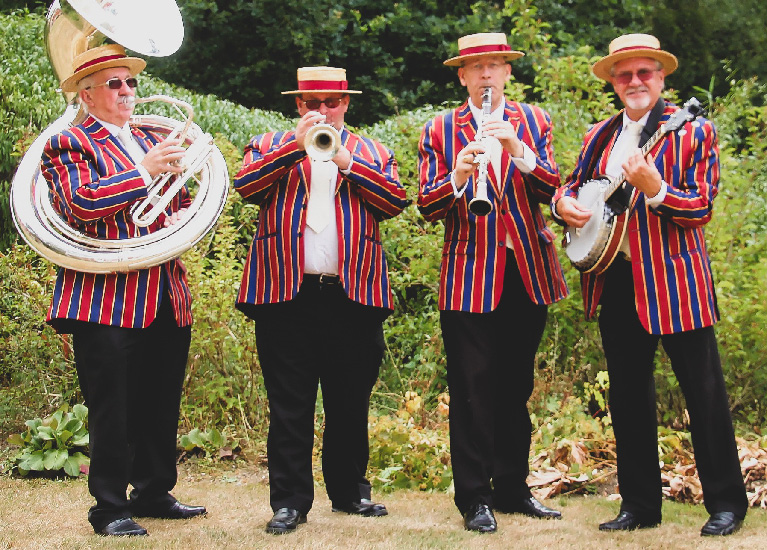 We are Burgundy Boater Band
Burgundy Boater Band are an experienced professional traditional jazz quartet providing live music for any occasion. We play tunes that have a beginning a middle and an end which most people like and are suitable for listening to at a concert or in the background or for dancing. We pride ourselves on being one of the most 'fun' party and wedding bands Hampshire has to offer!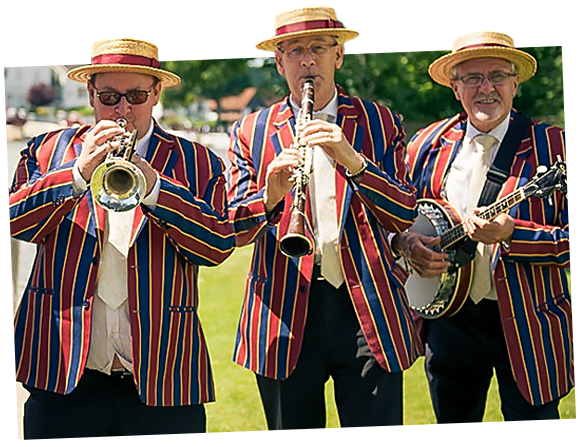 36 customer reviews
"Burgundy Boater Band were just fantastic! They played the best music everI would be happy to recommend them to any of your future clients."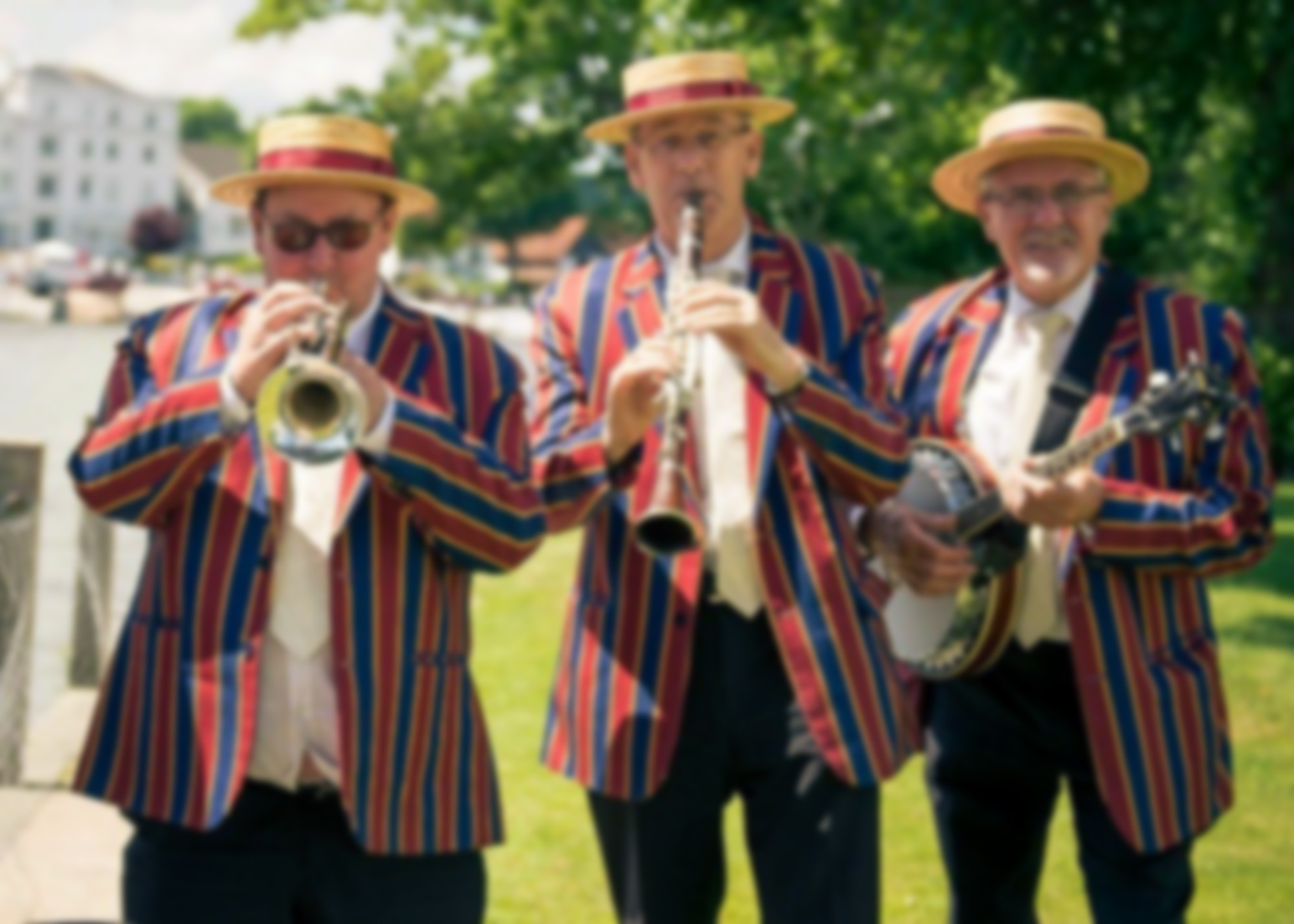 " Couldn't fault them, the band were absolutely brilliant and made my Dad's birthday very special. They were punctual, polite and friendly. Everyone in our party thought they were amazing. - Lucy W "
"
Lovely music, well played, lots of diversity
- Gaelle D
"
"
Really great musicians and played all the Jazz tunes we had requested It was a very hot day but they played in all for over 3 hours. Simply Perfect
- Michael L
"
"
Martin and the band were just fantastic. They added such flair to our wedding as the guests arrived, and everyone absolutely loved them. Thank you!
- Josh C
"
"
The Burgundy Boater Band played throughout our daughter's wedding drinks reception at Farnham Castle and their music went down extremely well with our guests and really added to the happy occasion. ...
- Neil B
"
"
Our guests raved about the band.
- Leonora S
"
Your Event Deserves The Best
Check Out What You Get
Burgundy Boater Band play traditional New Orleans jazz
4 piece and were formed in 1999
Can lead a procession if required (either Wedding or Funeral)
Over 200 jazz & popular tunes mainly of 1900's to 1940's
Take up little space and don't need power or PA
Can easily play inside or outside and relocate as the weather dictates
Risk free bookings with included Covid Cover
Call Us On 01782 740839 or Make An Enquiry